Literature international
7 May 2010 | In the news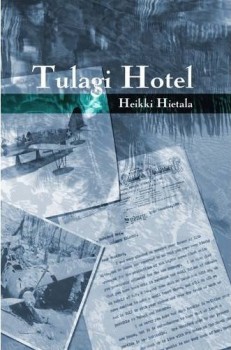 A novel set on the islands of the Pacific and Indian Oceans, Tulagi Hotel, was published by Dragon International Independent Arts (Diiarts) in London on 12 April. The writer is a native Finn, Heikki Hietala, who wrote his book in English.
Hietala, a translator and lecturer at Haaga-Helia University of Applied Sciences in Helsinki, began writing his novel in 1996, and in 2008 a refined version was uploaded onto the HarperCollins website, Authonomy, where Tulagi Hotel rose to number 15 in the popularity ratings for novels – in a selection of some eight thousand. It is now available also in an electronic version for Kindle.
The story takes place in the years of the Second World War and after; a US Marine fighter pilot from the Midwest, Jack McGuire, settles down on the Solomon Islands and begins to run a hotel. The arrival of his wartime best friend's widow, Kay Wheeler, disrupts his orderly civilian life.
We congratulate the author for his rare achievement – however, we'd like to point out a small error. Tulagi Hotel is advertised as 'the first book written in English by a Finn to be published outside Finland', this is not quite true, as Anselm Hollo, a native Finn, translator and poet living in Colorado, has been publishing poetry books in English in the UK and the US since the 1960s. (Here are samples of his poems:)
Tags: novel, translation