The books that sold in May
10 June 2011 | In the news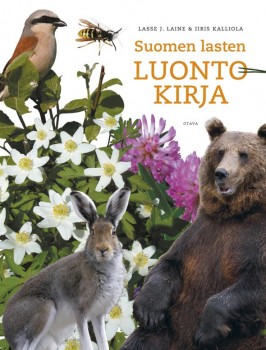 In May the Bookseller's Association of Finland's list of the best-selling Finnish fiction was still topped – as it was in March – by a collection of poems: Heli Laaksonen's Peippo vei ('The chaffinch took it', Otava) is written in a local dialect spoken in south-western Finland. See our introduction to Laaksonen's new poems.
Pirjo Rissanen's novel Äitienpäivä ('Mother's day', Gummerus) was number two and Seppo Jokinen's crime story, Ajomies ('The driver', Pulitzer/Crime Time) number three.
Tuomas Kyrö's short prose about a grumpy old man resisting all sorts of contemporary fads, Mielensäpahoittaja ('Taking offence', WSOY), was number four.
Sofi Oksanen's hugely successful novel about women and Estonian history, Puhdistus (WSOY, 2008) – English version: Purge –, still occupies number five on the list.
The most popular books for children and young people in May was the Finnish translation of a classic, Saint-Exupéry's Le Petit Prince. A nature book for children, Suomen lasten luontokirja by Lasse J. Laine and Iiris Kalliola, was number two, and the cartoon kids Tatu and Patu occupied the third place (both published by Otava): Tatun ja Patun Suomi ('Tatu and Patu's Finland'), written and illustrated by Aino Havukainen and Sami Toivonen.
The translated fiction list was – as in March – topped by Maalattujen luolien maa (The Land of Painted Caves), by Jean M. Untinen-Auel, an American writer with Finnish roots. The novel is set in the late Paleolithic era.
On the non-fiction list there were books, in particular, on cooking, gardening, birds – and diets.
Tags: best-sellers