The books that sold in December
9 January 2014 | In the news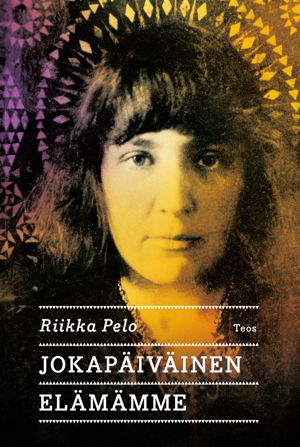 It seems that the Finlandia Prize does, as intended, have a strong influence in book sales. In December, a novel about the Russian poet Marina Tsvetaeva by Riikka Pelo, Jokapäiväinen elämämme ('Our everyday life'), which won the fiction prize in December, reached number one on the list of best-selling Finnish fiction.
The next four books on the list – compiled by the Finnish Booksellers' Association – were the latest thriller by Ilkka Remes, Omertan liitto ('The Omerta union'), a novel Me, keisarinna ('We, the tsarina'), about the Russian empress Catherine the Great by Laila Hirvisaari, a novel, Hägring 38 ('Mirage 38'), by Kjell Westö, and a novel, Kunkku ('The king'), by Tuomas Kyrö.
The winner of the Finlandia Prize for Non-Fiction, Murtuneet mielet ('Broken minds'), about the mentally crippled Finnish soldiers in the Second World War, also did well: it was number two on the non-fiction list. (Number one was a book about a Finnish actor and television presenter, Ville Haapasalo, who trained at the theatre academy in St Petersburg and became a film star in Russia.)
The ten best-selling books for children and young people were all Finnish (and written in Finnish): it seems that this time the buyers of Christmas presents favoured books written by Finnish authors.
Tags: best-sellers, children's books, novel