Tag: archives
11 May 2012 | This 'n' that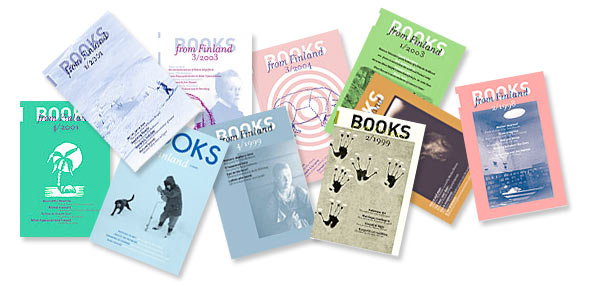 We're delighted to be able to announce that the selection of the material published on the web pages of  Books from Finland in the last phase of its existence as a printed journal, 1998–2008, is now available on this website.
The monthly archive selection has been extended back to 1998, and more than two dozen new contributor details have been added. Plus, any term you enter in the search box at the top right of the webpage will now look through everything we have online – not just what has been published since we went digital in 2009. So if you vaguely remember a piece about xx, or just want to play games by seeing how often we've featured yy, just enter your term in the search box and away you go.
This is just the first step in our bigger project of digitising a broad selection of pieces from Books from Finland's history, from 1976 (when it began to appear as a quarterly journal) onwards. The Books from Finland archive – 132 printed issues were published from 1976 to 2008, featuring hundreds of authors – represents an unparalleled treasure trove of Finnish literature and literary debate in English, and we can't wait to get as much as we can online.
It is a long, slow process, so don't hold your breath… But as we add new pieces we'll be flagging them up and drawing them to your attention, from classics to some real period pieces, sometimes with new introductions by contemporary writers.
Watch this space – please remember, good things are worth waiting for!