All in good time
17 April 2009 | Letter from the Editors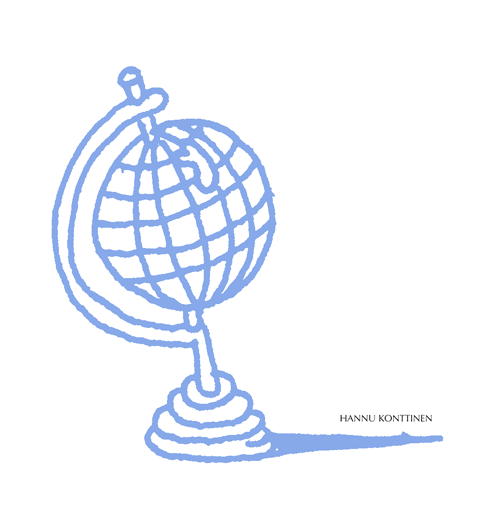 So here it is, Books from Finland's new website. From the decision to abandon print and go online it's been a long and sometimes circuitous journey to get here – a journey that has been far longer in the imagining than in the making.
Our idea of what it is to read, and to read literature, has always been – and for many of us remains – bound up with the invention that made the development of western literature possible, the Gutenberg printing press and its successors.
In making this website, we have tried hard to fashion it as a place of repose as well as excitement, a location where the spirit and the imagination, as well as the intellect, can engage with what in the old days was called the printed word.
But of course, we are part of the excitement of the internet, too. We appreciate that websites exist, definitively, in three dimensions – two of space, and one of time. In abandoning the old, printed format of Books from Finland, we regretfully relinquish its seasonality – the natural cycle of our four yearly issues appearing with the spring melt, the white nights of midsummer, the darkness of autumn and the snows of winter. But we quickly realised that our rhythm could easily be rearranged; Books from Finland can be, if not a daily companion, at least a weekly one, with new posts at least every seven or so days.

A journal stands or falls by its capacity to echo, prompt or stimulate conversations in the real world (or, which comes to the same thing, the imaginations of its readers). The internet offers us the opportunity, it seems to us, of connecting with you, our readers, naturally. Instead of a gaggle of writers, all struggling to make themselves heard, arriving through your letter-box every quarter, we can give each writer his or her own space to speak, one by one, as is customary when people really want to hear clearly – and, what's more, you have the opportunity to join the debate.
So, just for example, our latest addition, in the third week of April: Moscow television correspondent Anna-Lena Laurén recounts her experience of learning how to give and receive in the Russian way. The following week, it is Jyrki Lehtola's turn to be heard: he uses it to expose the myth of tolerance on the internet. Then, Claes Andersson's tenderly engaged poetic observations about life at home and abroad will appear, and after them the poet Teemu Manninen's meditations on the new internet and its most electrifying possibility – the return to paper. Meanwhile, too, our Reviews section features critical readings of the best of what's currently being published in Finland, while In Brief offers a wider reflection of cultural news. And the continuing project of the digitisation of our own vast database: more than 40 years of the very best of Finnish literature in translation, most of it completely unavailable elsewhere. Everything, of course, remains on the site for future reference, reading and reflection. All in good time.

It feels as if we have come a long way since we published our last printed issue in December, but of course we have only just reached the starting point: Books from Finland's life on line is only just beginning. You can keep in touch by making ours your start page, adding it to your bookmarks, subscribing to our RSS feed, signing up for e-mail updates, or just by visiting us regularly.
Stay with us – Books from Finland's new life is an adventure, and one that belongs to us all!
Tags: internet, publishing