Here and there
11 September 2009 | Extracts, Non-fiction
Extracts and photographs from Jotain on tapahtunut /Something happened (Musta Taide, 2009; translation by Jüri Kokkonen)
News photos document dramatic, dangerous or tragic incidents – but the photojournalist Markus Jokela is interested in documenting ordinary, domestic and everyday life, be it in Iraq, Russia, Biafra or Sri Lanka. These photographs, with commentaries, are taken from his new book, Jotain on tapahtunut / Something happened (2009), offering glimpses of life in contemporary Finland and in the United States
I've never been particularly enthusiastic about individual news photos, especially about taking them.
A good news photo has to state things bluntly and it has to be quite simple in visual terms. It must open up immediately to the viewer.
But the images in photo reportages do not have to scream simplified truths. They can whisper and ask, and open up gradually. One can come back to them. The reportage is something personal. Though a poor medium for telling about the complex facts of the world, it can provide experiences that survive.
Finland 1990–

If we look at Finland from an aeroplane, we see an uninhabited land, where someone has cleared the forests, but left thin strips as backdrops to the lake shores. An when we see it through a car window, we often see scrubland that was once fields. In a built-up area we encounter faded big apples on a supermarket wall. Around the corner the colour turns into the blue and yellow of a chain of kiosks. There are people dotted about the place.
If we get a glimpse into Finnish homes, waiting there on the dining table might be the national dish: pizza. Nor do these homes look a bit they say in those furnishing features in glossy in-flight magazines.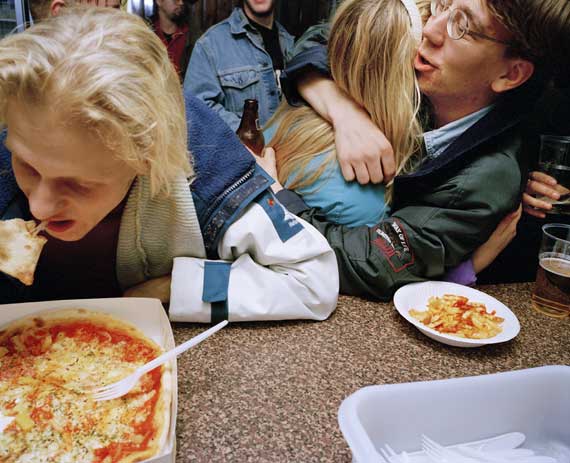 Table Rock, Nebraska 1992
In the warm September of 1992, Myron 'Snappy' Kent brought a load of watermelons into town. Sheriff Schulze dropped by for a cup of coffee, and Mary Lou picked up the mail.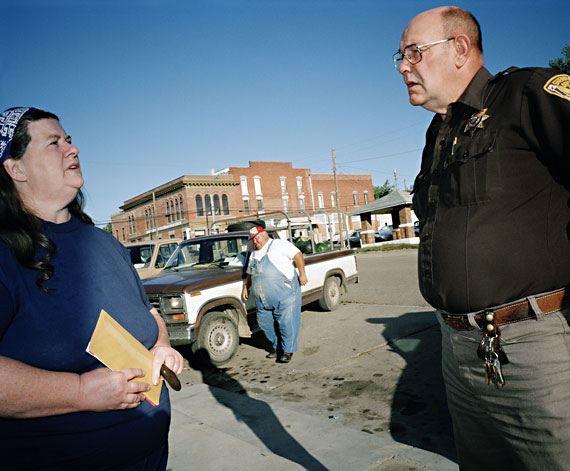 Nettie and Lawrence Stehlik celebrated their 56th wedding anniversary, and eight-year-old Jill Speers found a snail while waiting for the school bus.

Table Rock revisited 2009
In January 2009 a freezing wind beats down on the prairie. Snappy, the sheriff, Mary Lou, the Stehliks and little Jill are dead.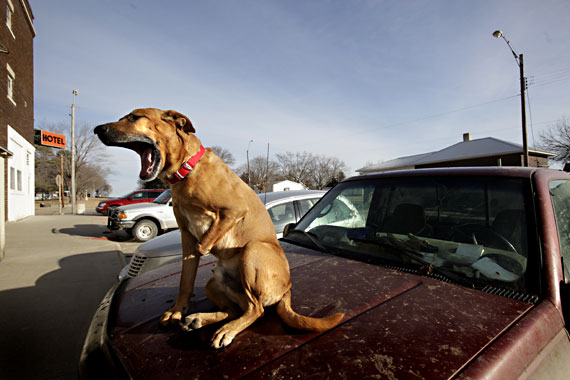 Puppy ran into a combine harvester and lost his paw. An ice storm delayed Santa Claus from a chldren's story hour by two weeks. In 1992 Table Rock had a population of 308. It is now 232.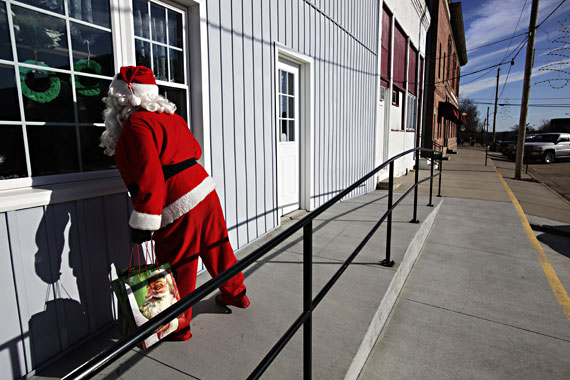 Tags: photography