Translator at play
28 January 2010 | This 'n' that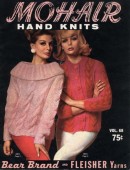 Järjestelmällistämättömyydellänsäkäänköhän?
This is supposed to be the longest Finnish word. Lola Rogers interprets it as 'You mean, not even (when it's done) with their (usual) lack of systematization?'
Many of the stories and articles published in Books from Finland since about 2005 have been translated by Lola Rogers. Born in Virginia, she first became interested in Finnish in high school; she asked a Finnish exchange student friend how to say 'coffee'. 'She said it depended on what I wanted to say about coffee.' 20 years later Lola majored in linguistics, and was required to study at least one language outside of the Indo-European language family. 'I finally got my chance to try to figure Finnish out.'
Lola lives in Seattle, where she keeps in touch with the rest of the world through an eclectic, often quirky website. Among her favourite tags are, for example, Art, Finnish (obviously), Fun, Knitting, Music, Nature, Politics, Video and Weirdness.
Lola is into knitting, and the vintage patterns she features on her website look – to anyone as inept as us (yes, we had to produce a sock at school, but that was in antediluvian times, and the results were not prepossessing!) at least – extremely alarming. Musically talented, she is also capable of saving people from embarrasment, such as choosing a hopelessly too difficult a song for karaoke, which happened one summer night in Helsinki.
Go and see, if you enjoy music and practical jokes, the clip entitled 'The Opera en el Mercado', dated 25 January.
Tags: blogs, translation
No comments for this entry yet