Thrills 'n' spills
3 October 2011 | In the news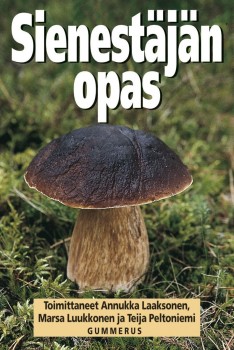 Thrillers occupied half the top ten spaces on August's list of best-selling fiction titles in Finland, compiled by the Finnish Booksellers' Association. Top place was taken by Leena Lehtolainen's latest crime thriller, Oikeuden jalopeura ('The lion of justice', Tammi).
At number two was Kaari Utrio's new historical novel, Oppinut neiti ('Learned Miss', Amanita), followed by Kari Hotakainen's  Jumalan sana ('God's word', Siltala).
The non-fiction list reflected Finns' passion for mushrooming. Since August, rain and warmth have worked wonders for friends of fungi: zillions of ceps, boletuses, chanterelles as well as poisonous specimens are abundant everywhere, so you'd better know which are safe to put into your pan. The top 20 list includes four guidebooks/cookbooks for those who love roaming in the forests and fields in pursuit of mycotic delicacies. The list was topped by Sienestäjän opas ('Mushroom hunter's guide', Gummerus), which even beat the Finnish version of  Harry Potter Film Wizardy.
Tags: best-sellers