Summer in the bookshop
11 August 2011 | In the news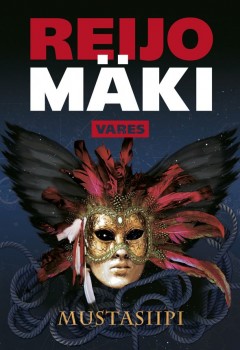 Not a surprise: in June and July Finns liked to read thrillers, both Finnish and foreign, as the Bookseller's Association of Finland's list of the best-selling Finnish fiction shows. Three out of top five on the Finnish fiction list were crime stories; number one was Mustasiipi ('Blackwing', Otava), a thriller by Reijo Mäki.
Tuomas Kyrö's book of short prose about a grumpy old man resisting all sorts of contemporary fads, Mielensäpahoittaja ('Taking offence', WSOY), was stubborn enough to stick to number four (as in May).
Sofi Oksanen's hugely successful novel about women and Estonian history, Puhdistus (2008), English version: Purge, keeps going strong: it is still number six on the list.
On the non-fiction list there were books, among others, on cooking, gardening and birds – in summer Finns like to grill barbecues while listening to birdsong and reading about diets, trekking and handicrafts…
Tags: best-sellers