Future, fantasy and everyday life: books for young readers
24 January 2013 | Articles, Children's books, Non-fiction
Fantasy novels and dystopias feature in the new Finnish fiction for young readers; popular children's books are recycled – stories and illustrations are adapted to new media and for new age groups. Päivi Heikkilä-Halttunen takes a look at new books for young readers published in 2012
All new mothers in Finland receive a 'maternity package' from the state containing items for the baby (including bedding, clothing and various childcare products) intended to give each baby a good start in life. This tradition, which started in 1938, is believed to be the only such programme in the world.
Each package also contains the baby's first book, traditionally a sturdy board book by a Finnish author. The past few years have seen more original board books published in Finland than ever before: they are doing well in competition alongside books translated from other languages. Board books for babies have become a focus for Finnish illustrators and graphic artists. These books, with their simple visual language, have taken on a retro look.
History was made with the Finlandia Junior award, when for the first time the prestigious prize was given to a picture book originally written in Finland-Swedish: Det vindunderliga ägget ('A most extraordinary egg', Schildts & Söderströms) by Christel Rönns. The award can also be seen as an acknowledgement of the brave, experimental Finland-Swedish children's picture books that are being published these days. Finnish-language picture books, on the other hand, are still crying out for more figures to shake up traditional practices.
Novels for beginning readers often carry an indication of the publisher's recommended age range on the front cover. This has led to confusion among young readers as well as library staff who recommend books to readers. The first decade of the 21st century was a time of upheaval in Finnish reading culture, with diagnoses of various reading disorders, more entertainment options competing for children's attention and the increase in the number of children from immigrant backgrounds all putting new demands on children's literature. Some boys aged 10 or over may still prefer short, pithy stories, but if those books carry a notice saying they are intended for 6- to 9-year-olds, boys older than that will refuse to touch them, even though they may well still be of interest otherwise (e.g. Ansu Kivekäs: Ykkösjätkät, 'The No. 1 lads', Tammi).
The Lukuinto ('Joy of reading') project is a three-year programme launched in the autumn of 2012 by Finland's Ministry of Education and Culture aimed at improving the reading and writing skills of children aged 6 to 16 and promoting reading for pleasure. The aims of the project include improving cooperation between schools and libraries by establishing operating models that develop reading and writing skills and promote a positive reading culture.
A number of writers already known as authors of books for adults made their first forays into children's literature in the past year. Some of these names are Essi Kummu (author of Puhelias Elias, 'Talkative Elias', illustrated by Marika Maijala), Jarkko Tontti (author of children's fantasy title Vedeeran taru,'Vedeera's tale', Otava) and Juhani Känkänen (author of Hyvää huomenta, Apo Apponen!, 'Good morning, Apo Apponen!', Teos). Tontti's book is a fresh addition to the fantasy genre, while Känkänen gives his picture book a comic book-style narrative.
Sci-fi/fantasy writing now appears to be taking over from realism in Finnish young adult literature. A number of authors who previously favoured realism (Salla Simukka, Laura Lähteenmäki, Anne Leinonen & Eija Lappalainen) have now turned their attention to dystopias, though the themes of independence and growth are still present in their new works. Supernatural romances with vampires and trolls are also making their presence felt in Finnish literature.
The timescale for book publishing is becoming even more squeezed wherever things can be speeded up. Salla Simukka's dystopian novels Viimeiset (The last ones', Tammi) and Jäljellä ('Left behind', Tammi) were published just a few months apart. Smaller intervals between publication dates are becoming more common with picture-book series as well.
Familiar heroes from children's books are also conquering new age groups and media channels. The popular Heinähattu ja Vilttitossu ('Hayhat and Fluffshoe', illustrated by Markus Majaluoma, Tammi) series of children's novels by the sisters Sinikka and Tiina Nopola has now been relaunched for picture-book readers: the idyllic village setting has been designed by Salla Savolainen. Timo Parvela's novel Ella ja Äf Yksi ('Ella and F One', Tammi), part of his Ella series set in a primary school, reached the silver screen last year in a film version directed by Taneli Mustonen.
There is no sign of a downturn in the number of titles published. Publishers are focusing on fewer books in their advertising and marketing efforts, preferring to concentrate on guaranteed sales successes. The ranges stocked by bookstore chains are becoming more limited, and less space is devoted to reviews of literature for children and young adults in the media. Some young adult authors have already started making their own book trailer videos and marketing their books themselves in a variety of ways, as they can no longer count on their publishers to do it for them.
Translated by Ruth Urbom
Links to the reviews: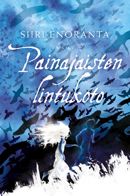 Siiri Enoranta:
Painajaisten lintukoto
[Sweet haven of nightmares]
Magdalena Hai:
Kerjäläisprinsessa
[The Beggar Princess]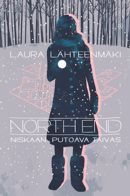 Laura Lähteenmäki:
North End: Niskaan putoava taivas
[North End: Falling Sky]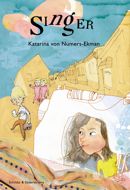 Katarina von Numers-Ekman:
Singer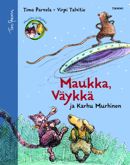 Timo Parvela:
Maukka, Väykkä ja Karhu Murhinen
[Meowser, Barker and Killington Bear]

Sanna Pelliccioni:
Onni-poika saa uuden ystävän
[Onni gets a new friend]

Sari Peltoniemi:
Gattonautti ja muita arkisatuja
[The cattonaut and other everyday tales]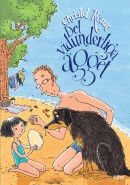 Christel Rönns:
Det vidunderliga ägget
[A most extraordinary egg]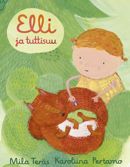 Mila Teräs & Karoliina Pertamo:
Elli ja tuttisuu
[Elli and the dummy]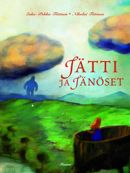 Esko-Pekka Tiitinen & Nikolai Tiitinen:
Jätti ja jänöset
[The giant and the bunnies]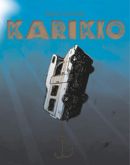 Seita Vuorela:
Karikko
[The reef]
No comments for this entry yet