The Dancing Bear Poetry Prize goes to a first work
17 January 2013 | In the news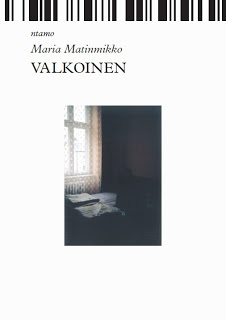 The Dancing Bear Poetry Prize, worth €3,500, is awarded annually by Yleisradio, the Finnish Broadcasting Company, to a book of poetry published the previous year.
This year's winner – announced on 16 January – is Maria Matinmikko (born 1983) for her first collection, Valkoinen ('White', Ntamo). The prize has been awarded since 1994.
The winner was selected by a jury of two journalists, Tarleena Sammalkorpi and Marit Lindqvist, the culture editor Minna Joenniemi and the poet Sinikka Vuola. In their opinion, the publishing of poetry – Finnish and translated – is getting more dependent on small, dedicated publishers.
The jury found the winning work 'a delicate, suggestive series of consecutive and simultaneous spaces transversing each other…. The layout, with the speakers of the text and the leitmotiv – the colour white, whiteness – form an exciting, spacious surface….'
In addition to the Dancing Bear Poetry Prize, the Finnish Broadcasting Company also awards a prize for the best poetry translation., worth €1,000. This time the winner is translator Jukka Mallinen, specialised in Russian contemporary literature, for his two translations: Punainen auringonlasku ('Red sunset') by the Belarussian poet Vladimir Nekljajev and Joulupaasto ('Christmas fast', on the siege of Leningrad) by Sergei Zavyalov. The jury commented that the poems have been translated with a passion typical to Mallinen, whose work is based on a profound knowledge of Russian literature.
Tags: literary prizes, poetry, translation