Through thick and thin
10 April 2014 | Comics, Fiction
Kaisa Leka is a thirty-something graphic artist who is into yoga and cycling, among other things. With her husband Christoffer they have pedalled, as 'cyclotourists', around in Iceland, eastern Europe, from Porvoo to Nice.
Cycling without calf muscles is not plain sailing though – Kaisa lost her legs to (voluntary) amputation in 2002, as her feet were malformed from birth and walking was getting more and more painful. She feels completely at ease with her technologically advanced new legs.
In their graphic novel Cycling around Iceland (2012) Kaisa and Christoffer describe their adventure (1,385 km, in 18 days). Not plain sailing, either: the wind in Iceland goes against you more often than not. In these extracts Christoffer  gives a talk about the journey and shows slides to a small mixed audience. In Kaisa's comics she herself is a mouse and Christoffer a duck. In this good-natured, humorous story they always support each other, come rain or shine.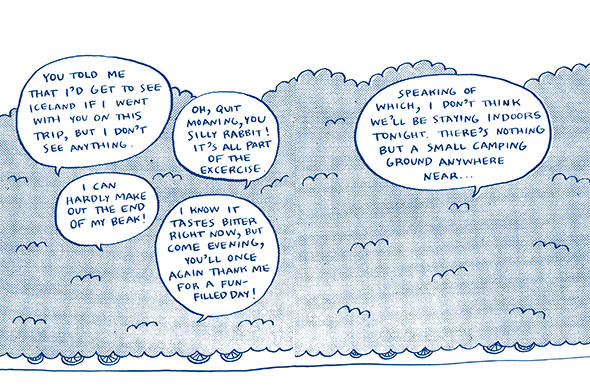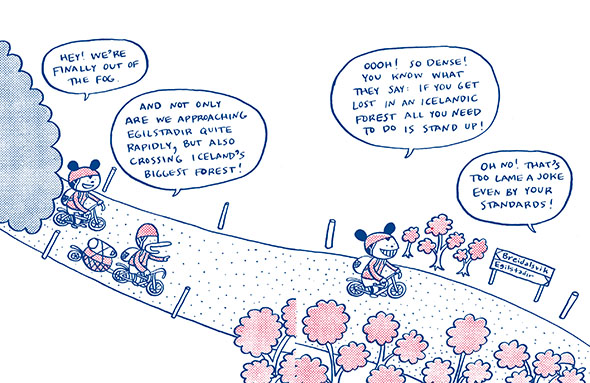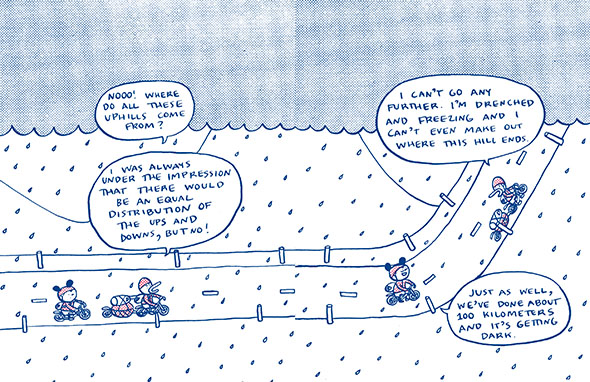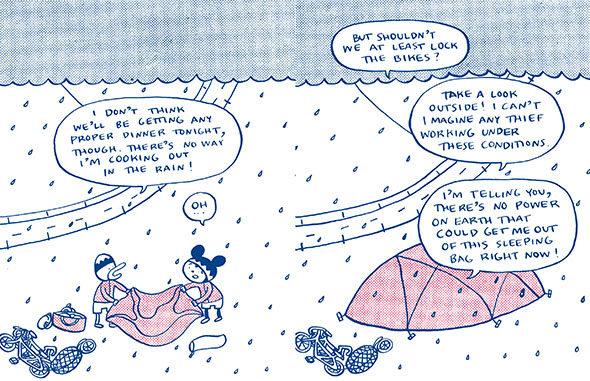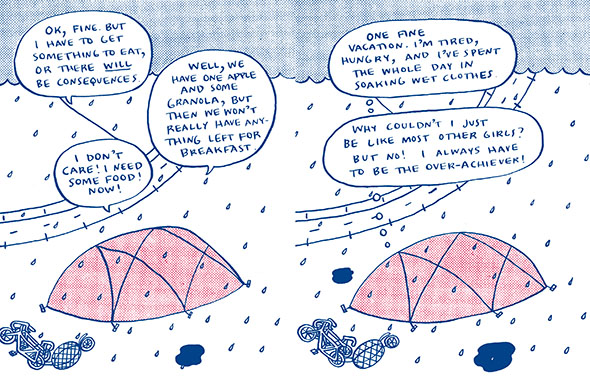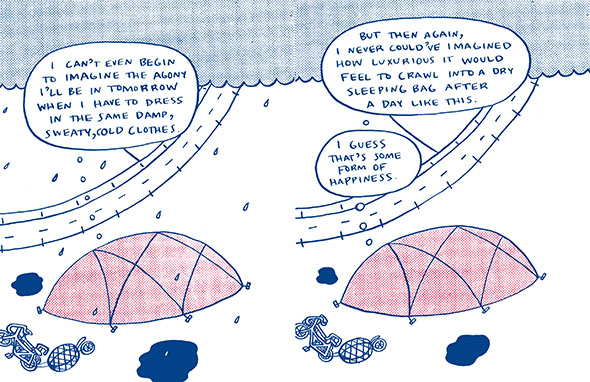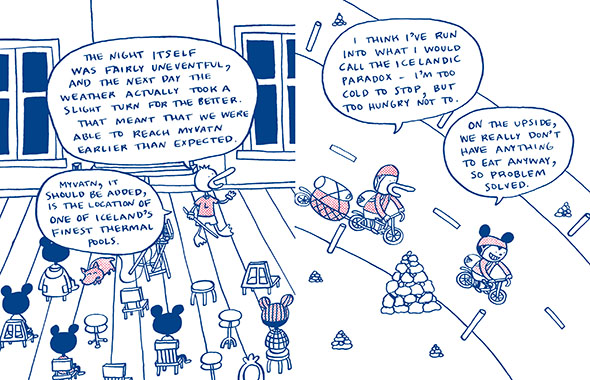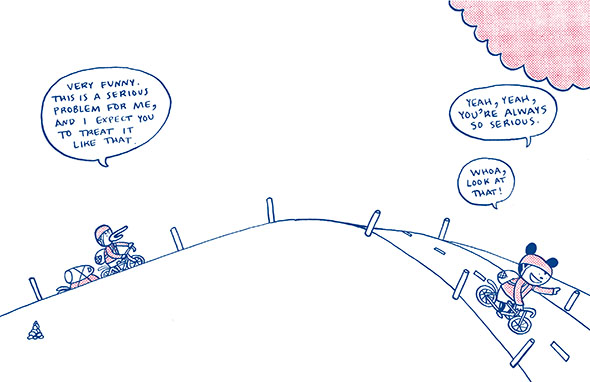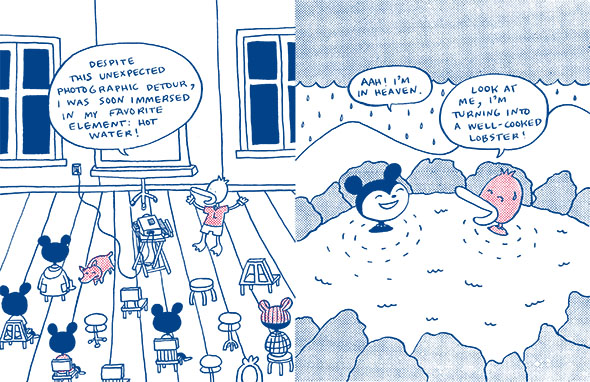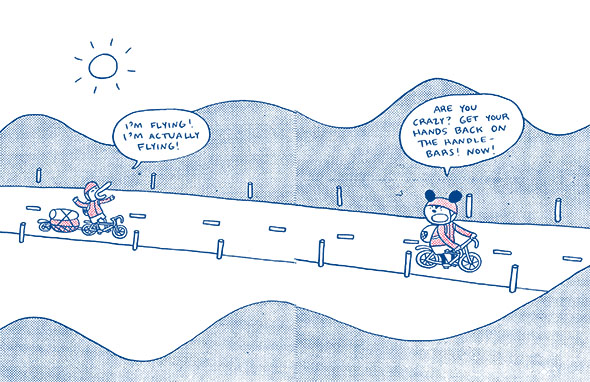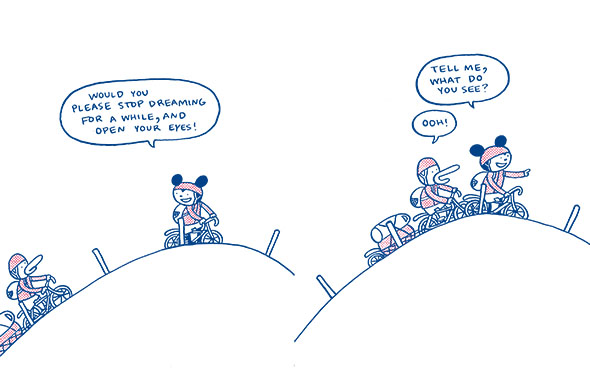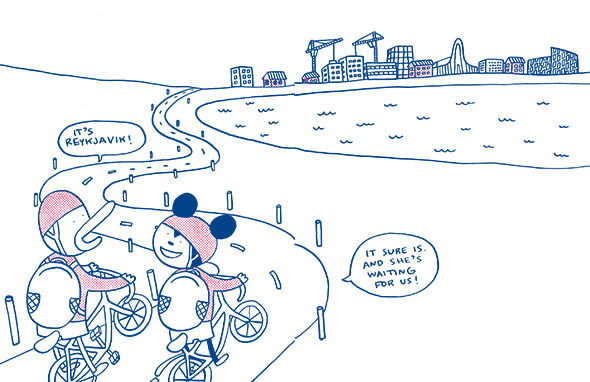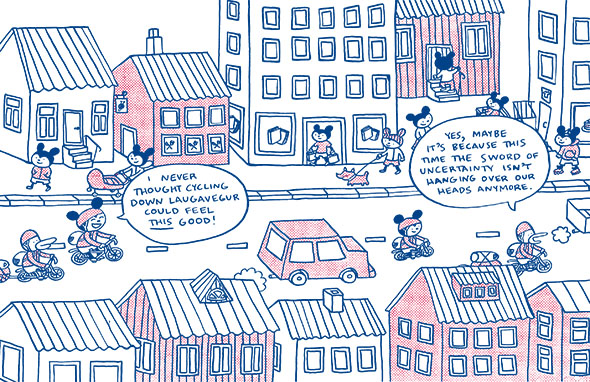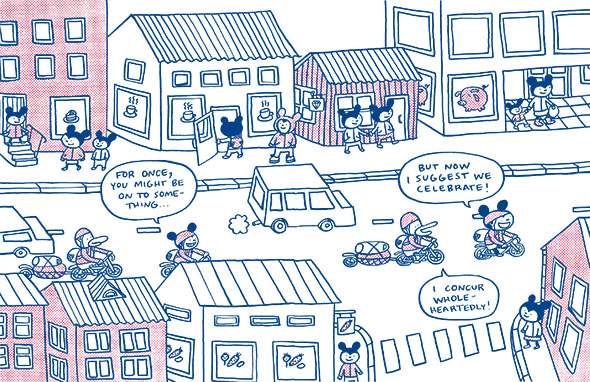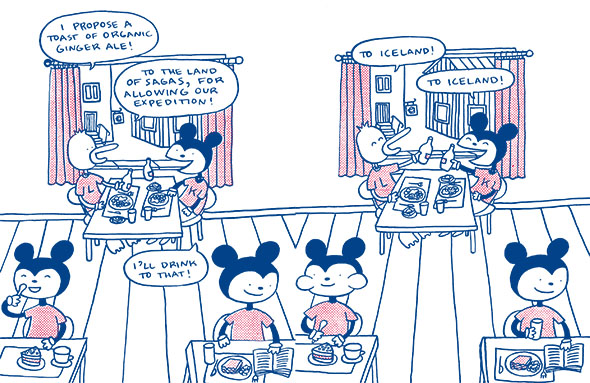 Kaisa & Christoffer Leka:
Cycling around Iceland (Expedition no 3)
Porvoo: Absolute Truth Press, 2012.
ISBN 978–952-99378-9-9
Tags: comics, graphic novel, travel
No comments for this entry yet