Funny stuff favoured
13 April 2011 | In the news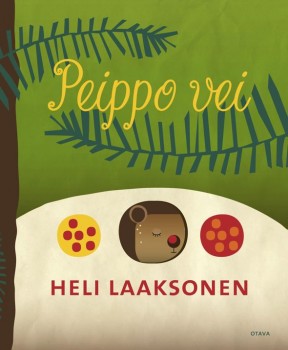 In March the Bookseller's Association of Finland's list of the best-selling Finnish fiction was topped – for a change – by a collection of poems. Like all her collections, Heli Laaksonen's Peippo vei ('The chaffinch took it', Otava) is written in a local dialect spoken in south-western Finland.
Perttti Jarla's latest comics book, Fingerpori 4 ('Fingerborg 4', Arktinen Banaani) was number two – and, demonstrating the Finns' love of cartoons and comics, another of his titles, Fingerpori book, Fingerpori – Kamppailuni ('Fingerborg – My fight') occupied fourth place, following Sofi Oksanen's Puhdistus (Purge), published in 2008 and still number three on the list.
The 2010 Finlandia Fiction Prize winner, Nenäpäivä ('Nose day', Teos) by Mikko Rimminen, was number five, Tuomas Kyrö's short prose about a grumpy old man, Mielensäpahoittaja ('Taking offence', WSOY), number six. Mervi Marttila's third book containing humorous extracts from erroneous patient reports – see here – was number eight!
On the translated fiction list was topped by a new book by Jean M. Untinen-Auel, an American writer with Finnish roots, with her Maalattujen luolien maa (The Land of Painted Caves, WSOY), set in late Paleolithic era. It was followed by The Quantum Thief, a sci-fi thriller by a Finn, Hannu Rajaniemi, who now lives in Scotland and writes in English. In Finnish the book is entitled Kvanttivaras – and it isn't translated by the author himself.
On the non-fiction list there were books, in particular, on cooking, slimming and birds.  Urheilukirja ('The book about sports', Teos) by Tuomas Kyrö, was on the tenth place (see here).
Tags: best-sellers, satire