Angels and devils
11 June 2015 | This 'n' that
A new website explores the work of artist Hugo Simberg
Two small boys carry a wounded angel; a farmer's wife gives milk to a little devil and her twins; skeletons tend the plants in the Garden of Death. The mythical figures that populate the paintings of the symbolist artist Hugo Simberg (1873-1917) have a wayward and macabre charm that is all their own.
The Helsinki Ateneum Art Museum's new website, The Other World of Hugo Simberg, offers an opportunity to explore Simberg's life and work. Showcasing twelve of his best-known paintings, it lays a trail through associated visual and textual material – different versions of the works, photographs, sketches, letters….
If you've ever wondered what Simberg's characters might be thinking or saying, the website also gives you the opportunity to provide thought or speech bubbles, which can then be uploaded to the website.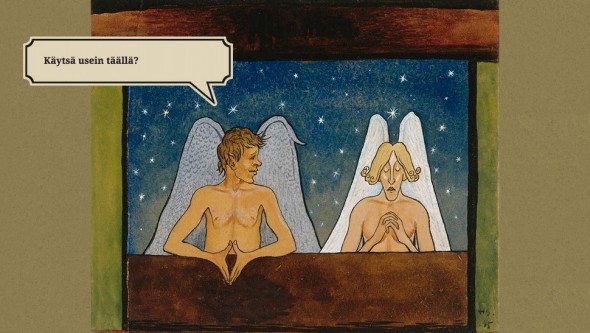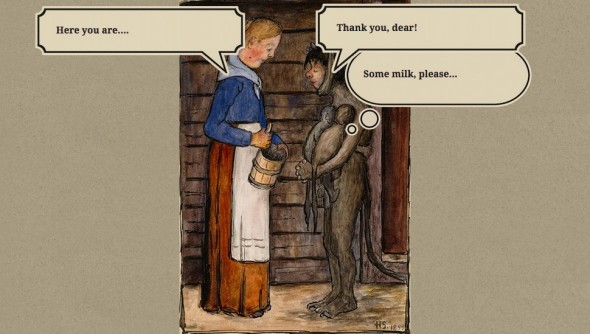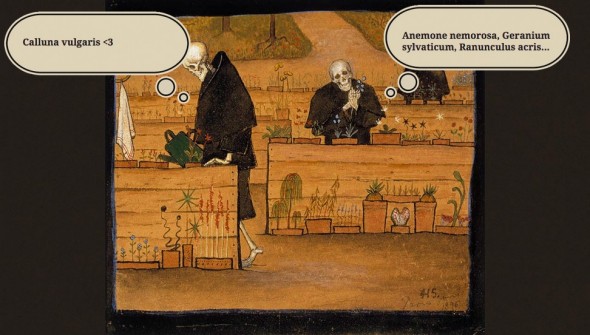 Tags: art
No comments for this entry yet