Search results for "pääskynen"
14 February 2011 | Reviews
It is typical of Markku Pääskynen's fiction for horrible things to happen both in people's internal worlds and what goes by the name of the objective reality around them, and you can't always be sure which one they're happening in – or they're happening in both.
From his debut novel, Etanat ('Snails', 2002, Tammi), onwards Markku Pääskynen (born 1973) has created a highly original body of work. His special strengths are his linguistic and narrative virtuosity, which allow him to make surprising events and narrative solutions come off in a controlled manner.
Pääskynen's third novel, Tämän maailman tärkeimmät asiat ('The most important things of this world', 2005, featured in Books from Finland 1/2006), was a description of a single day that focused on the relationship between an adult son and his mother. Pääskynen's sixth book, Enkelten kirja ('Book of Angels', 2010), is constructed out of sensory perceptions, thoughts, feelings and memories. The reader has to stay on his toes in piecing together the course of events, gradually revealed from behind these elements, and to find the story behind the plot. More…
30 December 2008 | Essays, Non-fiction
In Finnish fiction of the present decade, both in poetry and in prose, there seems to be at least one principle that cuts across all genres: an overt expression of gender, writes the critic Mervi Kantokorpi in her essay
Relationships and family have always been central concerns of literature; questions about gender and individual identity have received a new emphasis in Finnish literature from one season to the next. The gender roles represented in contemporary literature appear to become ever more stereotypical. The question is no longer only of the author consciously setting his or her gender up as the starting point for expression, as has already long been the case with modern literature written by women. More…
2 October 2014 | This 'n' that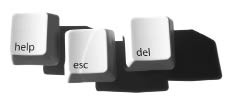 'All our tales, stories, and creative endeavours are stories about ourselves. We repeat the same tale throughout our lives, from the cradle to the grave.' CA
'Throughout a work's journey, the writer filters meanings from the fog of symbols and connects things to one another in new ways. Thus, the writer is both a seeker of meaning and a giver of meaning.' OJ
'Words are behind locks and the key is lost. No one can seek out another uncritically except in poetry and love. When this happens the doors have opened by themselves.' EK
'I realised that I had to have the courage to write my kind of books, not books excessively quoting postmodern French philosophers, even if that meant laying myself open to accusations of nostalgia and sentimentality.' KW
'If we look at the writing process as consisting of three C:s – Craft, Creativity and Chaos – each one of them is in its way indispensable, but I would definitely go for chaos, for in chaos lies vision.' MF
'In the historical novel the line between the real and the imagined wavers like torchlight on a wall. The merging of fantasy and reality is one of the essential features of the historical novel.' KU
'The writer's block isn't emptiness. It's more like a din inside your head, the screams of shame and fear and self-hatred echoing against one another. What right have I to have written anything in the first place? I have nothing to say!' PT
'…sometimes stanzas have to / assume the torch-bearer's role – one / often avoided like the plague. / Resilient and infrangible, the lines have to / get on with their work, like a termite queen / laying an egg every three seconds / for twenty years, / leaving a human to notice / their integrity. ' JI
In 2007 when  Books from Finland was a printed journal, we began a series entitled On writing and not writing; in it, Finnish authors ponder the complexities, pros and cons of their profession. Now our digitised archives make these writings available to our online readers: how do Claes Andersson, Olli Jalonen, Eeva Kilpi, Kjell Westö, Monika Fagerholm, Kaari Utrio, Petri Tamminen and Jouni Inkala describe the process? Pain must coexist with pleasure…
 From 2009 – when Books from Finland became an online journal – more writers have made their contributions: Alexandra Salmela, Susanne Ringell, Jyrki Kiiskinen, Johanna Sinisalo, Markku Pääskynen, Ilpo Tiihonen, Kristina Carlson, Tuomas Kyrö, Sirpa Kähkönen – the next, shortly, will be Jari Järvelä.