Search results for "ringell"
12 November 2010 | Reviews
First about the form: the wavy, turquoise cover of Vattnen ('Waters'), Susanne Ringell's third collection of short stories, is protected by a layer of waxed paper that looks like a thin film of ice.
Inside the book, water flows everywhere: the twelve stories are set in it or near it, or mimic it in form. The water symbolises a fundamental force, a consolation, but also an elusivity. The characters in the stories exist in a kind of volatile, intermediate state – they are heading for a crisis or are in the moment immediately after one.
Since 1993 Ringell (born 1955) has produced short story collections, poetry, prose poetry, mini-stories and a novel. In them, as in Vattnen (Söderströms, 2010), Ringell's  language is her own: beautiful, robust and fragile, vivid, subtle and at the same time practical. More…
2 October 2014 | This 'n' that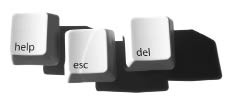 'All our tales, stories, and creative endeavours are stories about ourselves. We repeat the same tale throughout our lives, from the cradle to the grave.' CA
'Throughout a work's journey, the writer filters meanings from the fog of symbols and connects things to one another in new ways. Thus, the writer is both a seeker of meaning and a giver of meaning.' OJ
'Words are behind locks and the key is lost. No one can seek out another uncritically except in poetry and love. When this happens the doors have opened by themselves.' EK
'I realised that I had to have the courage to write my kind of books, not books excessively quoting postmodern French philosophers, even if that meant laying myself open to accusations of nostalgia and sentimentality.' KW
'If we look at the writing process as consisting of three C:s – Craft, Creativity and Chaos – each one of them is in its way indispensable, but I would definitely go for chaos, for in chaos lies vision.' MF
'In the historical novel the line between the real and the imagined wavers like torchlight on a wall. The merging of fantasy and reality is one of the essential features of the historical novel.' KU
'The writer's block isn't emptiness. It's more like a din inside your head, the screams of shame and fear and self-hatred echoing against one another. What right have I to have written anything in the first place? I have nothing to say!' PT
'…sometimes stanzas have to / assume the torch-bearer's role – one / often avoided like the plague. / Resilient and infrangible, the lines have to / get on with their work, like a termite queen / laying an egg every three seconds / for twenty years, / leaving a human to notice / their integrity. ' JI
In 2007 when  Books from Finland was a printed journal, we began a series entitled On writing and not writing; in it, Finnish authors ponder the complexities, pros and cons of their profession. Now our digitised archives make these writings available to our online readers: how do Claes Andersson, Olli Jalonen, Eeva Kilpi, Kjell Westö, Monika Fagerholm, Kaari Utrio, Petri Tamminen and Jouni Inkala describe the process? Pain must coexist with pleasure…
 From 2009 – when Books from Finland became an online journal – more writers have made their contributions: Alexandra Salmela, Susanne Ringell, Jyrki Kiiskinen, Johanna Sinisalo, Markku Pääskynen, Ilpo Tiihonen, Kristina Carlson, Tuomas Kyrö, Sirpa Kähkönen – the next, shortly, will be Jari Järvelä.
3 October 2013 | Essays, Non-fiction, On writing and not writing
In this series, Finnish authors ponder the complexities of their profession. Susanne Ringell describes her work as sailing on sometimes stormy seas – without a skipper certificate, but with conviction
We are such stuff as dreams are made on; / and our little life is rounded with a sleep. (William Shakespeare, The Tempest.) In Swedish – my mother tongue and the language in which my pencil writes – the play is called Stormen, 'The storm'. There are a lot of storms on the sea of dreams. The sky suddenly grows dark, and deceptive whirlwinds blow up, there are cold shivers and tornadoes, there is the Bermuda Triangle and the mighty chasm of the Mariana Trench. In its southern part is the world 's deepest marine environment, Challenger Deep, 11 kilometres. Our boats are small and fragile, and it 's a miracle they haven't capsized more often.
It's a miracle that in spite of it all we still so frequently reach our home harbour, that we arrive where we were bound for. Or somewhere else, but we do get there. We come ashore, we come ashore with what we set our minds on. More…